MINI-YOU FULL BODY FULL COLOUR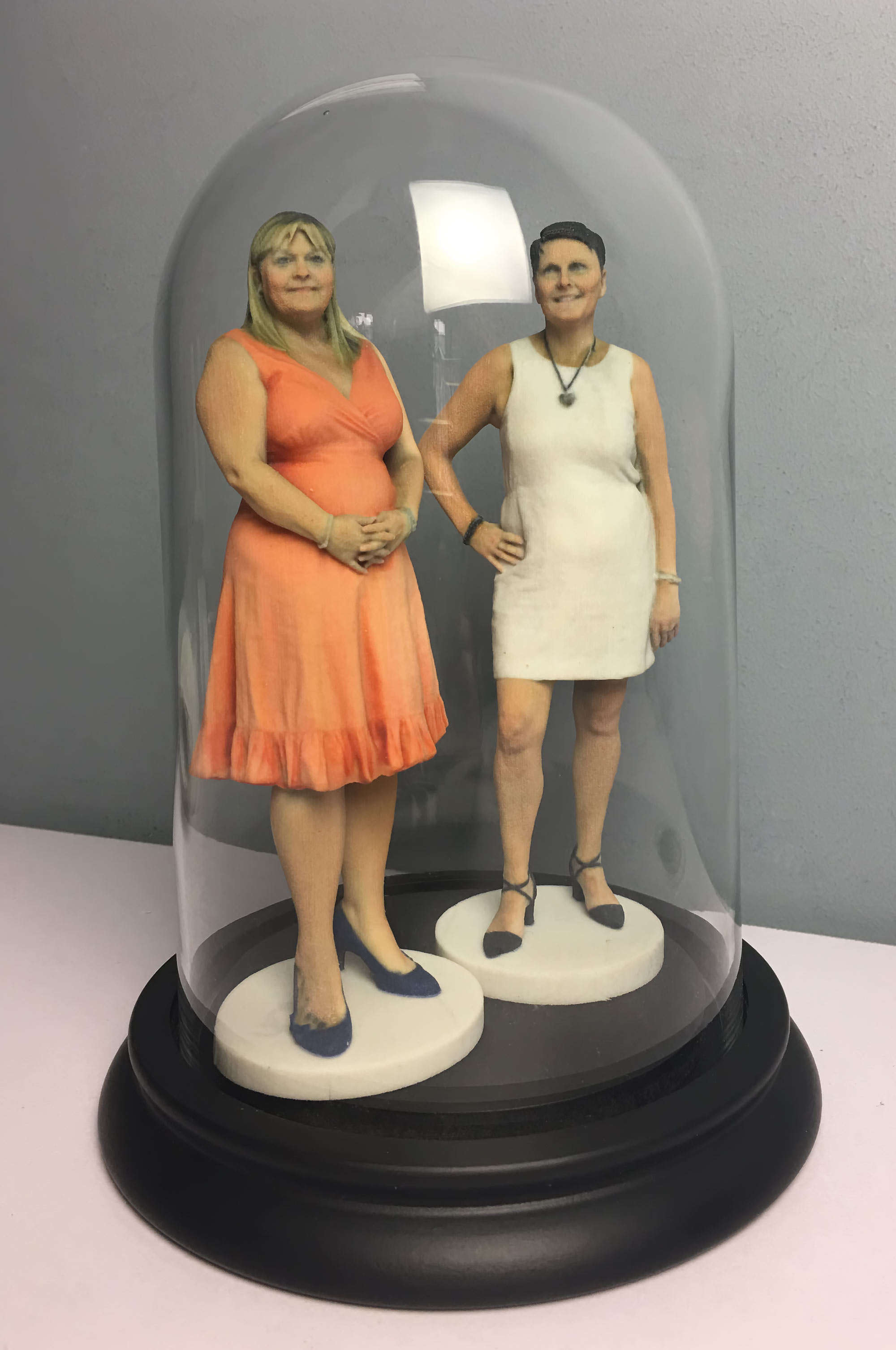 Your Mini-You full-body sculpture is made of sandstone and 3D printed in full colour. Visit our friendly studio and get yourself scanned in our high-quality 3D scanning booth. What a great way to celebrate yourself and your loved ones! You can choose from 4 standard sizes starting from only £199:
8 inches – £199
10 inches – £299
12 inches – £399
15 inches – £499
FIND OUT MORE
PROCEDURE The whole scan takes only a few minutes of your time. We will take lots of pictures and then build a 3D model from them. It's a relaxed affair and you only stand still for a minute. Hang around for a few more minutes, have a coffee and then see yourself rendered on the screen. Now you can go away happy that the scan has been a success. We will have your print ready ready to collect or send within 14 days.
DRESS CODE Please try to avoid:
Dark flat colours
Furry, shiny and highly reflective fabrics
Small repetitive patterns
Please try to wear:
Bright or neutral colours
Textured fabrics
Big patterns
PACKAGING 8 inch MINI-YOU comes in a wooden display box. A transparent display dome or box is available for bigger sizes.
SAFETY Our 3D scanner is absolutely harmless – it uses normal photo cameras. No x-rays, no lasers or any other dangerous radiation.
MAKE A PAYMENT
There are 3 payment options:
Pay in store on the day of your scan.
Pay over the phone on: 0044(0)207 247 4095
Pay via PayPal now
iMakr Store, 79 Clerkenwell Road, EC1R 5AR, London
Monday to Friday 10AM to 8PM
Call us on 0044(0)207 4247 4095
We are currently doing all our scanning at the store in Clerkenwell. Please visit us there and drop in for a scan, depending on how busy we are, or make an appointment by phoning 0207 247 4095.